"On Monday 21st of March, the British fashion community united to plant a Jubilee tree and launch a range of sustainable merchandise in support of The Queen's Green Canopy, a charitable initiative that is planting trees in urban areas and schools across the UK.
Guests including Edward Enninful from British Vogue and Caroline Rush from the British Fashion Council (BFC) will gather at the Chelsea Physic Garden in central London to plant a Chinaberry Tree, and view a new nature-inspired collection of official merchandise which has been created by Bags of Ethics – a positive label that promotes the people and planet behind reusable products.
The all-green collection celebrates British design and nature – with gold tree detailing, sustainably farmed cotton, water resistant fabrics, and deadstock leather patches. The products are currently available to purchase through bagsofethics.org and will appear in John Lewis, Waitrose, and The Royal Collection Trust shops in coming weeks. Some items are part of the BFC's "Choose to Reuse" campaign, which encourages people to swap dis[1]posable items for reusable alternatives.
Edward Enninful OBE, Editor-in-Chief, British Vogue, said: "I am delighted for the British fashion community to come together in support of The Queen's Green Canopy and the collaboration with Bags of Ethics. Our industry is becoming more and more aware of the value of sustainability and learning to work with nature. This event, in celebration of Her Majesty's Platinum Jubilee, is an important reminder of that."
Dr R Sri Ram, Founder, Bags of Ethics: "The Platinum Jubilee is a once-in-a-lifetime moment, and as we come together to celebrate, we do it with the future of our planet in mind. The collection has been carefully curated, and designed to use high quality fabrics, and materials to produce products which can be reused 5,000+ times – be it for a celebratory picnic, your first-time gardening, or whilst doing your shopping.
This collection promotes engaging with nature and a conscious way of living that is both attainable and maintainable.
As a company who has championed the environment for over 25 years, it is a huge honour for us to be supporting this important initiative."
The collection has been styled by Chef and TV Presenter Clodagh McKenna, with help from her dog Nolly, and photographed by Royal Photographer Chris Jackson on behalf of The Queen's Green Canopy. Images are available through the usual Royal Rota arrangements."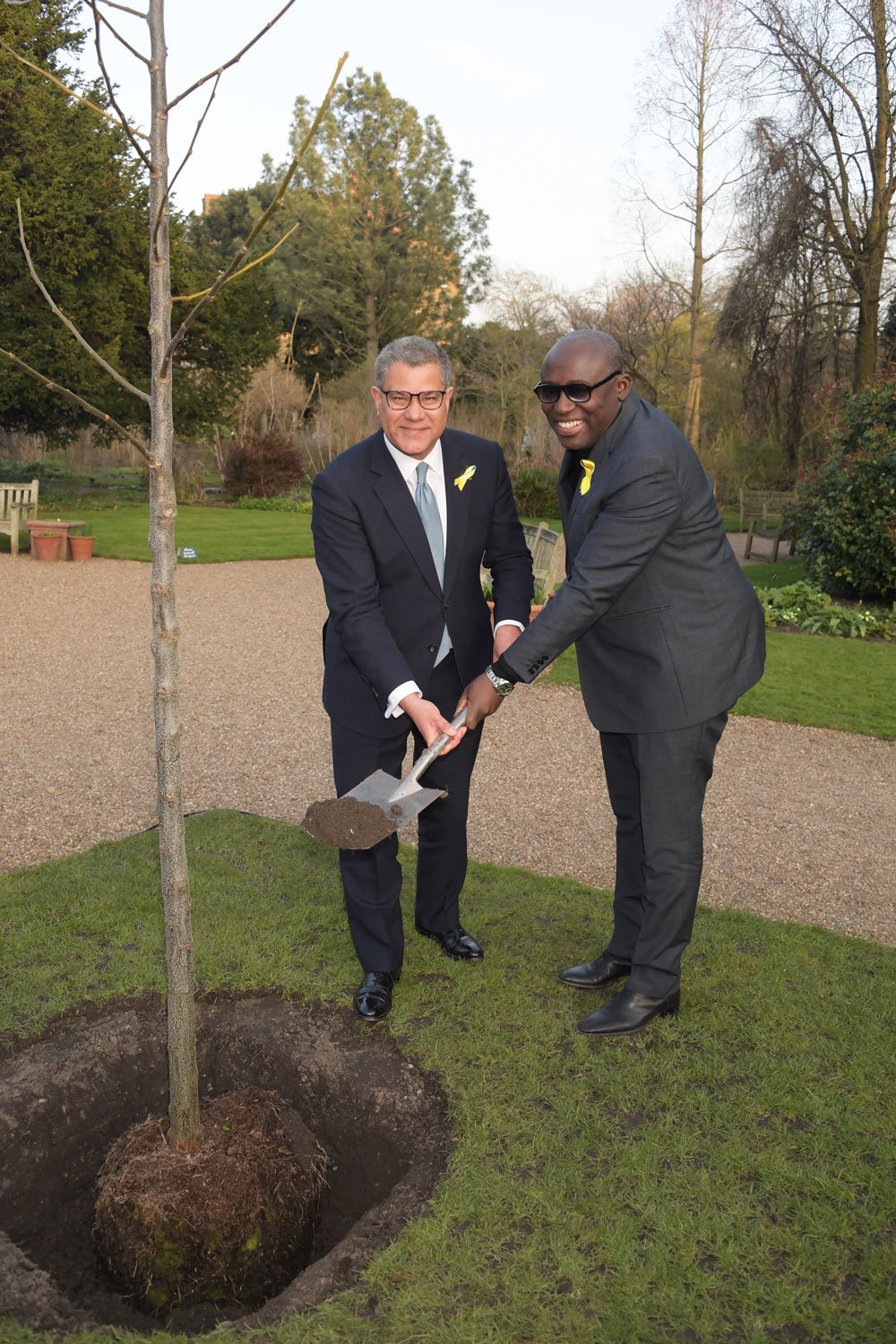 Left: Alok Sharma, Member of Parliament of the United Kingdom, President of COP26; Right: Edward Enninful, editor-in-chief of British Vogue and European editorial director of Condé Nast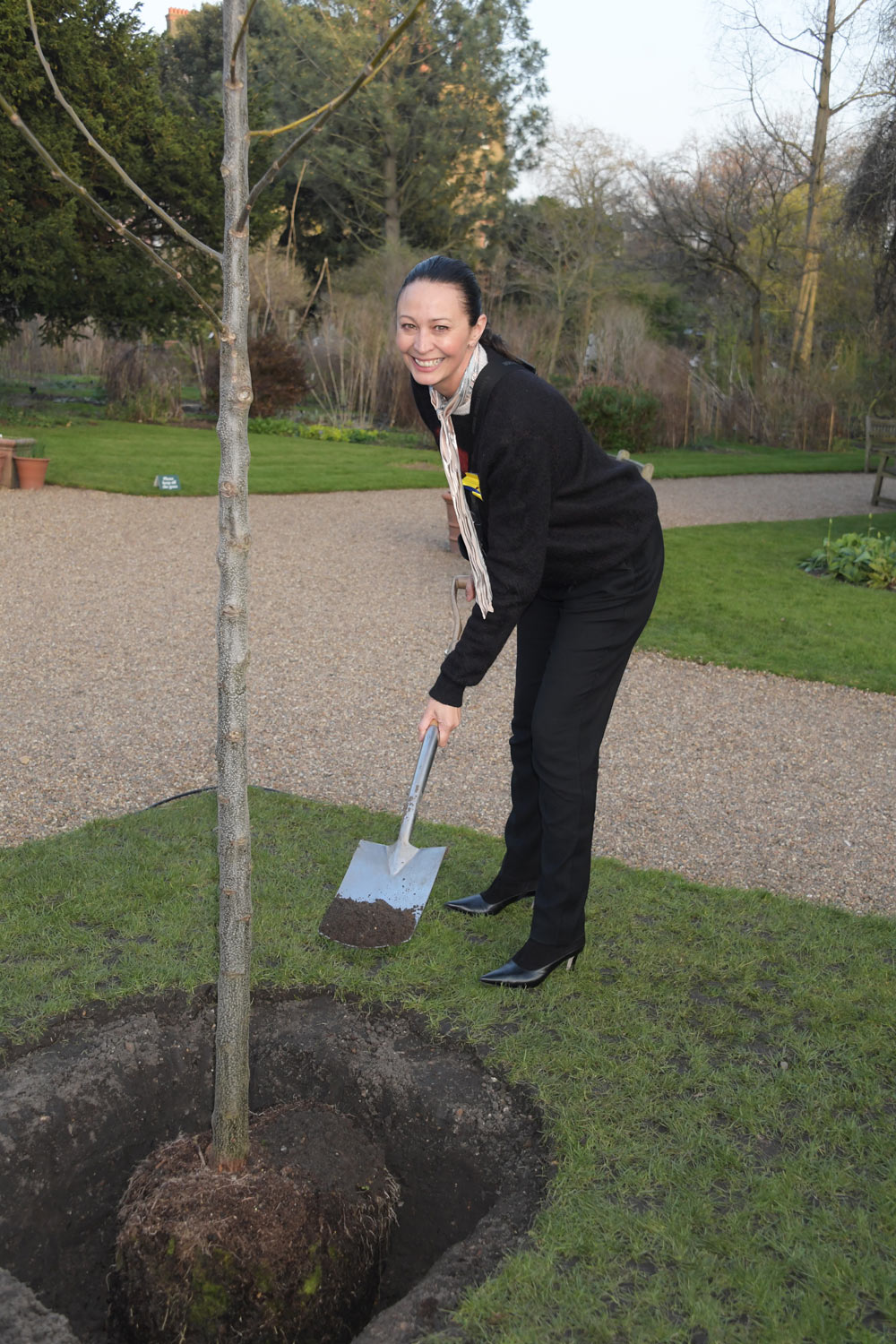 Caroline Rush
Chief Executive of the British Fashion Council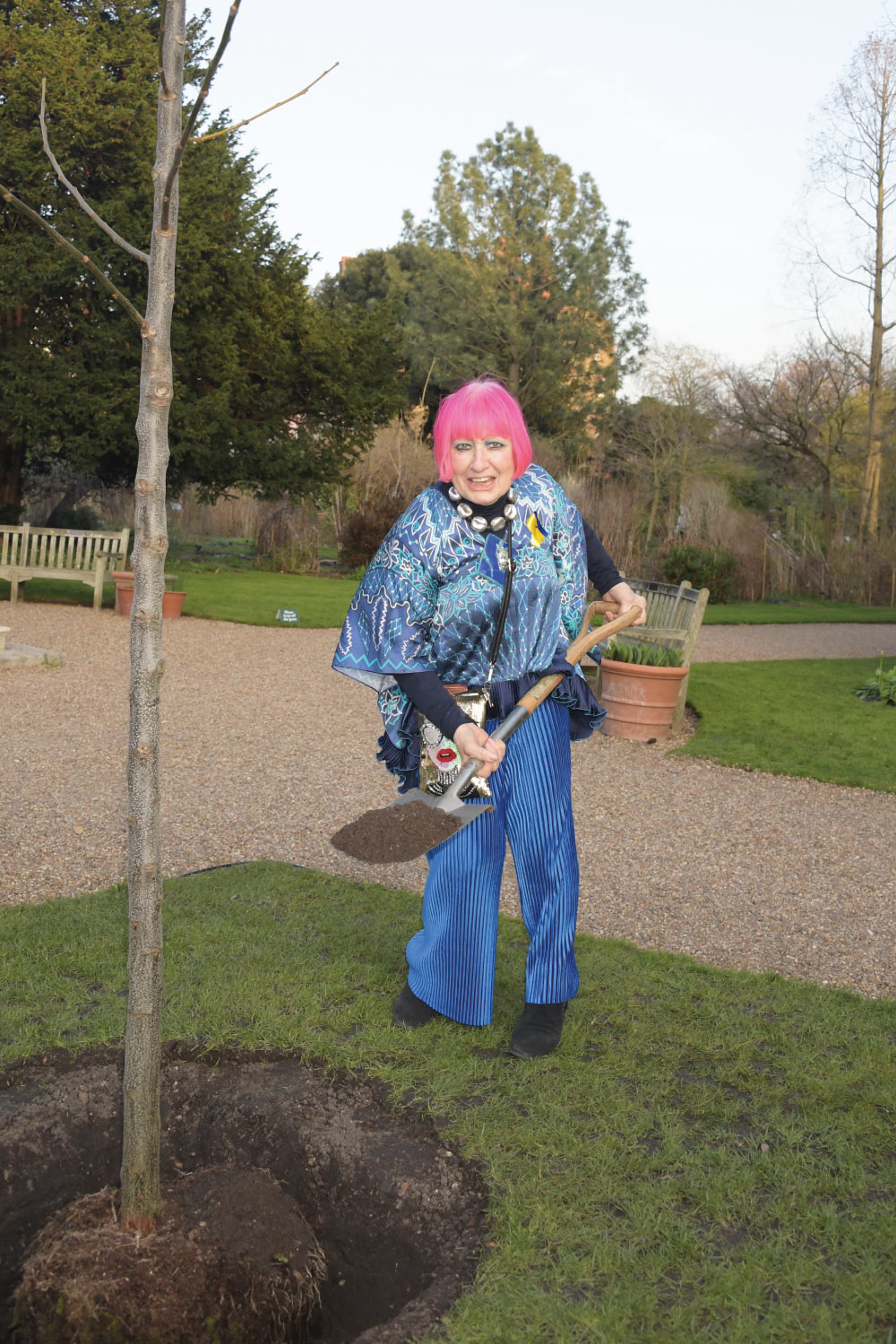 Dame Zandra Rhodes
English Fashion and Textile Designer