Get ready to be wowed by a collaboration that's about to redefine the tote bag game! Pentagram, Cass Art, and Bags of Ethics are joining forces to unveil "Bags of Art & Design" at Cromwell Place during the London Design Festival, 16th – 24th of September, 2023.
This artful collaboration showcases 12 unique tote bag designs, each with bespoke pockets and stunning artworks. These bags are not just beautiful but environmentally conscious too, as they're crafted from responsibly sourced cotton by a workforce that's over 80% female.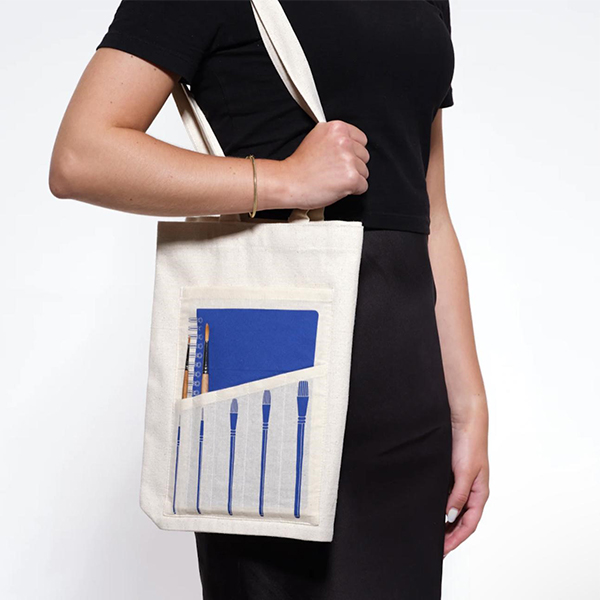 Cass Art's Creative Touch
Cass Art, the UK's go-to for art supplies, is at the heart of this project. Their new special edition tote bags are an evolution of the popular artist's colour totes, designed by Angus Hyland nearly two decades ago. These bags are tailored for specific tasks, featuring pockets for brushes, paint tubes, and more.
Inspired by ISO Paper Sizes
Each design follows the A-series sizing system, based on international paper size standards. These bags are not just practical but also an artistic ode to the tools artists use, with some featuring screen-printed silhouettes of these essentials.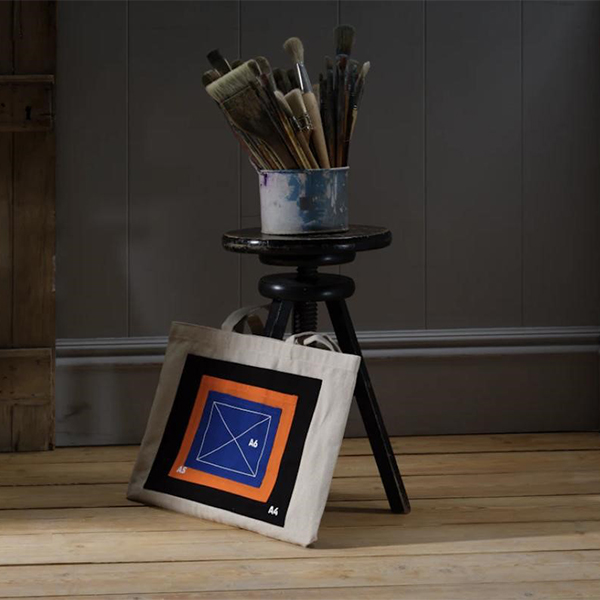 Sustainability at Its Core
Sustainability is a shared value, with Bags of Ethics using responsibly sourced materials, non-polluting inks and dyes. The colour palette includes vibrant shades, making these totes not just functional but visually striking.
Do you have a project in mind? Visit our factory website and tell us what you need.